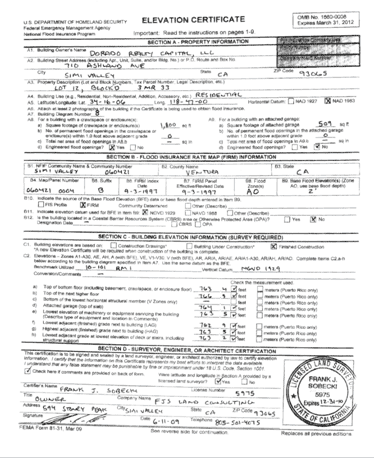 As of January 20th, 2010 FEMA has updated their FIRM Maps (Flood Insurance Rate Maps).

This has adversely affected thousands of properties in Sothern California.

If you think you qualify for a "Letter of Map Amendment"
(LOMA), please give us a call or click on the "Request A Quote" button on this page.